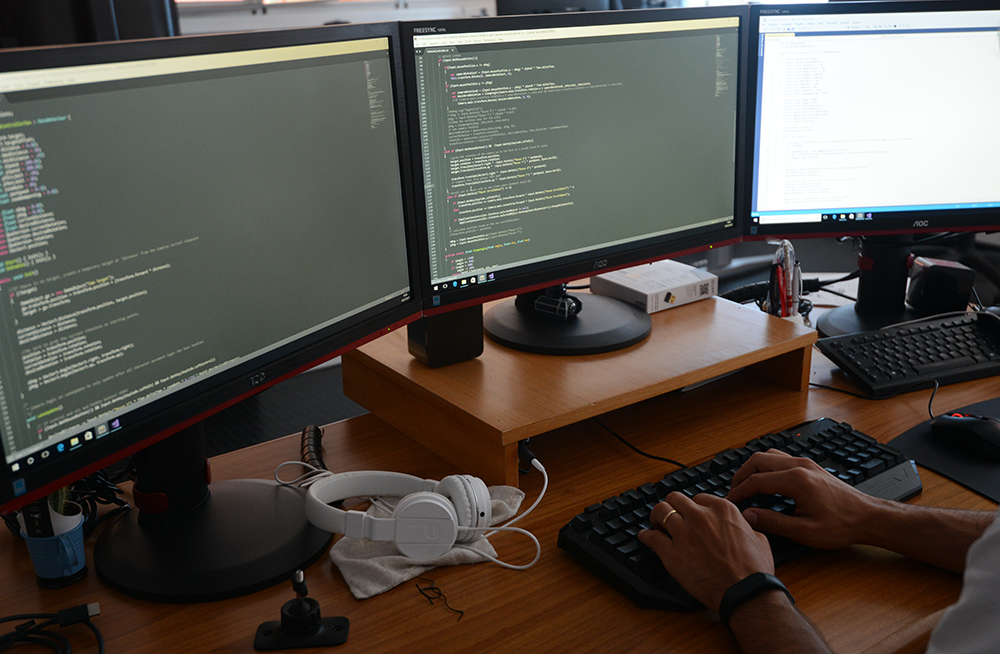 ARE YOU A DEVELOPER LOOKING FOR A JOB?
Friday, 03 November 2017
WELL! 3D RESEARCH IS LOOKING FOR YOU!
You're the RIGHT person if:
- You own a Degree or a school-leaving Certificate in Computer Science, or you have a years-long experience in this field;
- You're skilled in C#, PHP e MYSQL;
- You would be willing to move to Rende immediately.
You're the PERFECT person if:
- More than this, you can manage with UNITY 3D and GAME ENGINE systems;
- You're open-minded and willing to experiment and learn;
- You're able to work in a team with professionals of other disciplines.
If you recognise yourself in this description, 3D Research is offering you a LONG-TERM CONTRACT, to be executed necessarily at our office.
IS IT ALL CLEAR? Then apply at This email address is being protected from spambots. You need JavaScript enabled to view it. sending your CV and a short presentation, by the 19th OF NOVEMBER. If you are selected, we will call you for an INTERVIEW, where will be discussed the CONTRACT CONDITIONS and the FEE.
DO YOU STILL HAVE SOME DOUBT? No worries: write to This email address is being protected from spambots. You need JavaScript enabled to view it... We will be pleased to answer your questions.
GOOD LUCK!