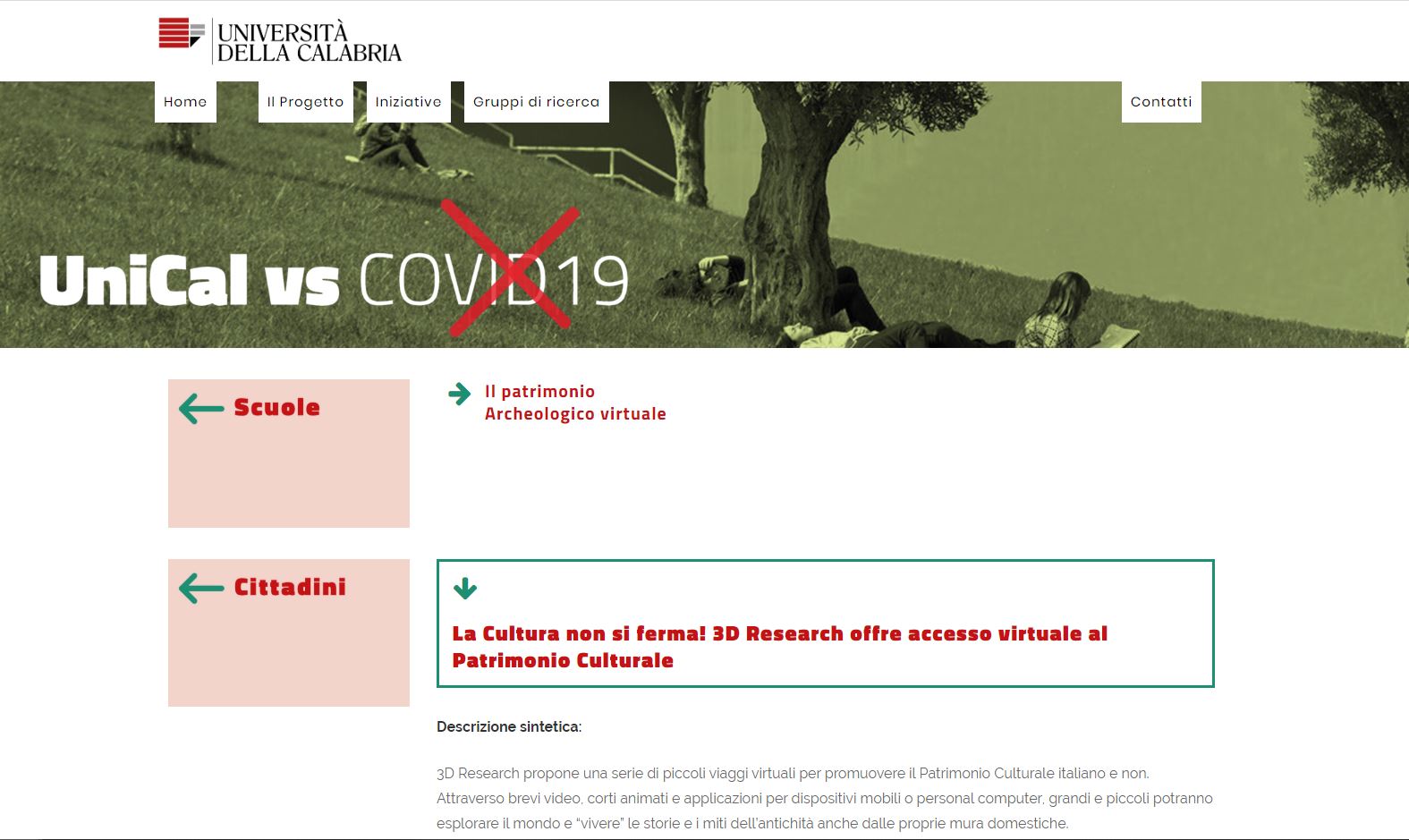 Unical vs Covid: our contribution
Friday, 10 April 2020
"The crisis we are facing calls us to join forces to put them at the service of the community and, above all, tells us that the time has come for the Third Mission of the Unical. The time when a Third Mission is needed alive and capable of supporting and revitalizing our region and our country. It is from the ability to take on the challenges that this period poses that we can build today what tomorrow will be an even more open and authoritative university. "
These words have been pronounced by the Rector of the University of Calabria in a recent video. This video has been published on the Home of Unical vs Covid, the initiative of the University of Calabria that brings together the strengths and voices of students, teachers, administration, municipalities and companies on a single platform, https: // www. unicalvscovid.it/. A place to share initiatives and information, raise funds and put together the energies to make people in our Region not to feel alone, during this sanitary emergency.
Among the many voices and initiatives, there is also our contribution: our virtual travels that make the Cultural Heritage open to all, through the web. We are happy and proud to contribute as we can in this moment of crisis.
This is the article: https://www.unicalvscovid.it/il-patrimonio-archeologico-virtuale/
Tags