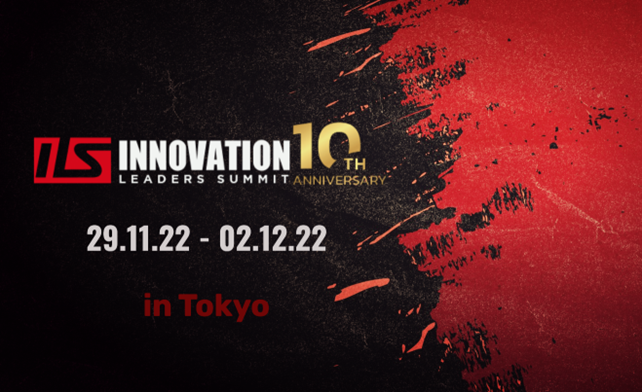 Innovation Leaders Summit 2022: "We'll be there!"
Wednesday, 23 November 2022
From Nov. 29 to Dec. 2, 3D Research will be for the first time in Japan to attend the 10th ILS, the greatest Asian innovation festival that involves several international companies and startups.
The Innovation Leaders Summit is the largest Asian festival that focuses on technology innovation and is open to all companies and startups that have been selected to attend it, so it counts more than 10,000 participants every year.
The event will take place in Tokyo, from Nov. 29th to Dec. 2nd, for the 10th edition, holding one-to-one meetings with the major Japanese corporations, as well as various workshops and seminars.
As a promoter of international partnerships, the Innovation Leaders Summit Executive Committe's aim is to favour match-making among participants and encourage possible collaborations, so since it is an exclusive event, it can be accessed by invitation only.
For this reason, for several years, the EU-Japan Centre for Industrial Cooperation agency has been closely involved in the selection process, evaluating applications it has received from all over Europe and choosing the highly talented startups, which are at the forefront of innovation, in sectors such as AI, Renewable Energy, Sensors and IoT.
As concerns Italian candidacies, only two companies were selected and 3D Research is one of them!
We're glad and excited to announce that we're going to Japan for the first time and we will be present at this event for all the planned days of the program.
We will be at the EU Startup Booth and so we will have the chance to introduce our company and works to the leading Japanese companies.
Can't wait for this!
YouTube event presentation video below: