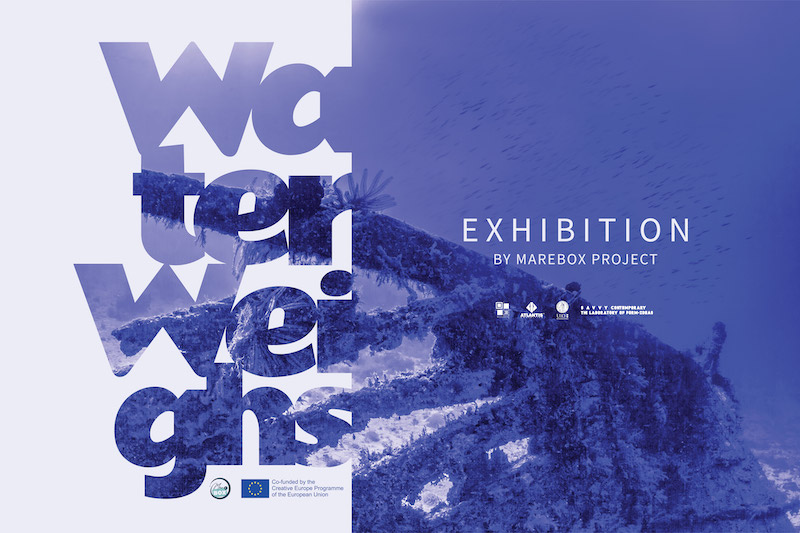 "Water Weighs": the opening in Thessaloniki
Thursday, 14 October 2021
The exhibit Water Weighs, the final result of the MAREBOX project, is going to open: meeting on the 17th of October at the ELEXPO in Thessaloniki (Greece), where the exhibition will remain accessible until the 27th, when it will be moved.
Water Weighs, indeed, is a travelling exhibition. In November it will be hosted in the spaces of Savvy Contemporary, Berliner partner of the project, to land finally in Cosenza, before the end of the year, into the BoCsARt Museum (Convento di San Domenico).
The exhibit will host 10 original artworks, resulting from months of research, experimentation, travels, reflections, discussions by the 22 international artists who created them and all the people who collaborated at their work, included the professionals from 3D Research. Indeed, part of this work has been carried on during the 15 days Artistic Residency hosted in Cosenza in June, at the BoCsArt. That period has been a fundamental moment of exchange, knowledge and discussion.
All the artworks have a strong multimedia connotation and tell about the Mediterranean Sea (and its big modern challenges) from multiple points of view, often from a non-European perspective.
The main goal is to trigger a reflection, to let people wonder about the different "weighs" the water could have (not only the sea's water, actually). Weight is, in this case, the active and passive role of water in Human events and into all the creatures' lives who take nutrition from the sea.
What we expect is not only a reflection: we would like that the exhibit will be an authentic inspiration for those who are able to implement concrete politics and acts. For us and for future generations.
***
Water Weighs is part of the MAREBOX project, co-funded by the Creative Europe Programme of the European Union and realized from 3D Research in partnership with Atlantis Consulting (lead of the project, from Greece), Savvy Contemporary (Germany) and University of Oslo (Norwey).
For more information, visit https://www.marebox.eu/blog/.
Free entry.

Tags