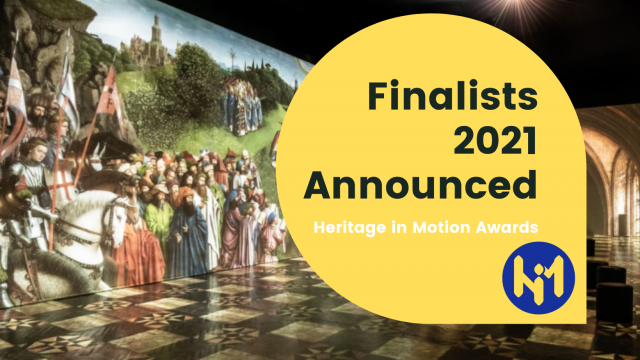 Heritage in motion: 3D Research is the only one italian finalist
Tuesday, 21 September 2021
Tomorrow afternoon, at 17.00 CET, let's connect to the website of Europa Nostra to follow the streaming of the Heritage in Motion Award 2021 ceremony.
This is a multimedia competition for the creators and users of films, games, apps and websites on themes related to Europe's heritage, cultural and natural, tangible and intangible. Its aim is to celebrate the best examples of innovative multimedia and digital projects on cultural heritage in Europe.
3D Research has been selected as the only one Italian finalist, thanks to the Underwater Augmented Reality System, developed as part of the H2020 iMareCulture project, together with the Cyprus University of Technology, the ICR Institute and the Archaeological Park of the Phlegrean Fields.
The iMareCulture project, which closed in 2019, had the goal to re-establish the links connecting Mediterranean countries with each other, promoting a shared sense of European identity by making underwater archaeological heritage more accessible. This goal was achieved by making underwater heritage accessible to the general public through the use of interactive technologies, virtual reality, augmented underwater reality and serious games.
The Archaeological Park of the Phlegrean Fields has been the test location of the project, where we had the chance to test the system while visiting the wonderful submerged Roman villas of Baiae.
We are very glad to be part of this final session of the Heritage in Motion contest. This means that, during the last years, we have been carrying on very good research in the field of underwater heritage. Let's hope that this will be also a new starting point!
If you'd like to follow the streaming, please, register at the following link --> https://live.europanostra.org/eventi/european-cultural-heritage-summit-venice-2021/subscription
Cross fingers and see you online!
Tags