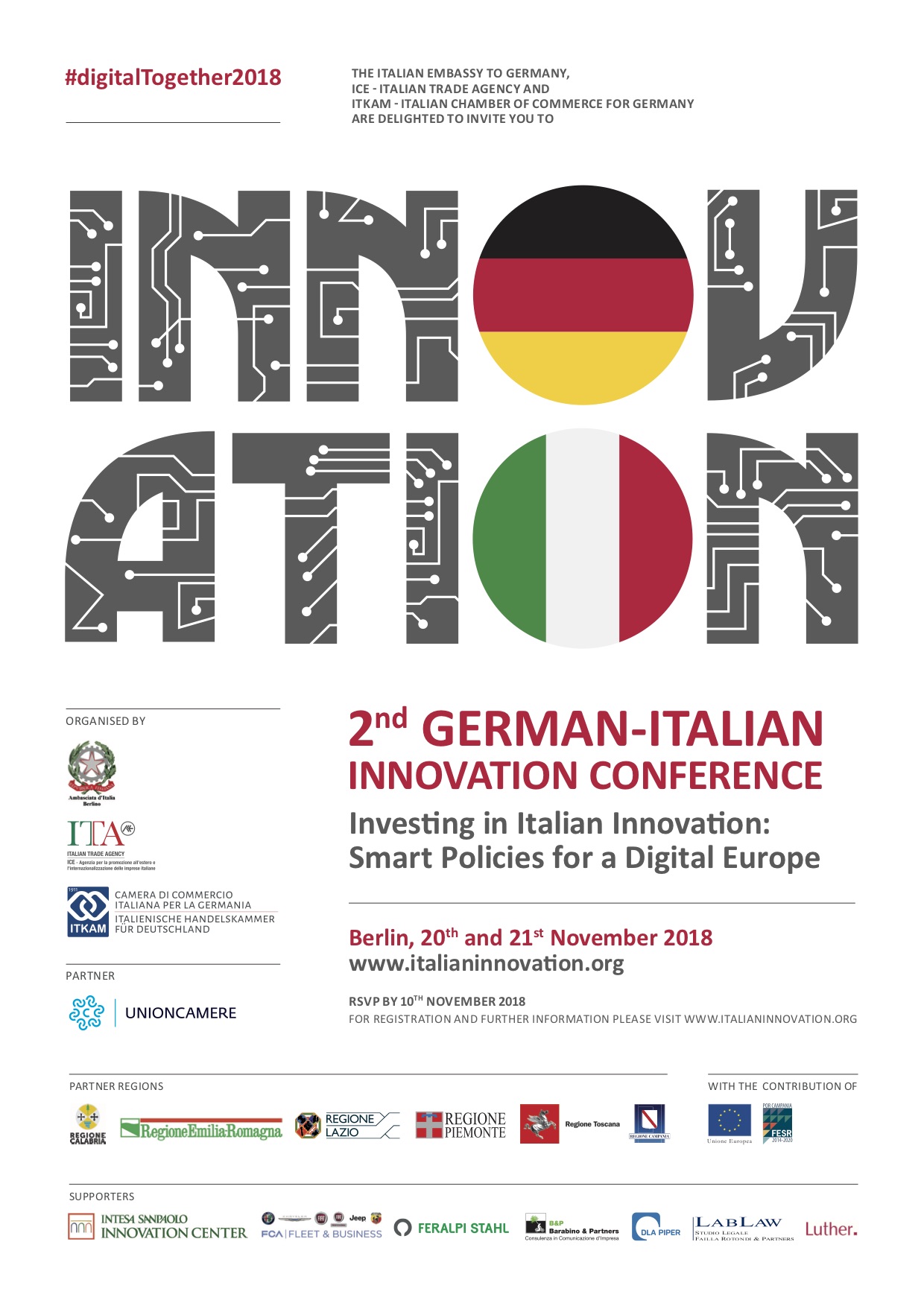 Digital innovation? Let's talk in Berlin!
Tuesday, 20 November 2018
The 2° German-Italian Innovation Conference 2018 will take place on the 20th and 21st of November, at the Italian Embassy in Berlin and the Smart Country Convention di BITKOM – City Cube Berlin.
The conference will be centred on the possible investment opportunities and the technological partnership in four key areas for the digitisation of the public sector: Smart Digital Content, Smart Mobility, Healthcare ed Education.
Among the other topics that will be discussed during the 2 day-conference, also the fair policy by which Italy is supporting the incoming of foreign investments, following the adoption of the Three year Plan. They will also talk about the best practices of German and Italian companies in their promotion of digital transformation in Europe.
3D Research will be there, among these companies, represented by our CEO, Saverino De Leo.
Let's meet in Berlin! Auf Wiedersehen!
Info and registration: www.italianinnovation.org.
The participation is free for ITKAM members, but the number of participants is limited.
More info: This email address is being protected from spambots. You need JavaScript enabled to view it.